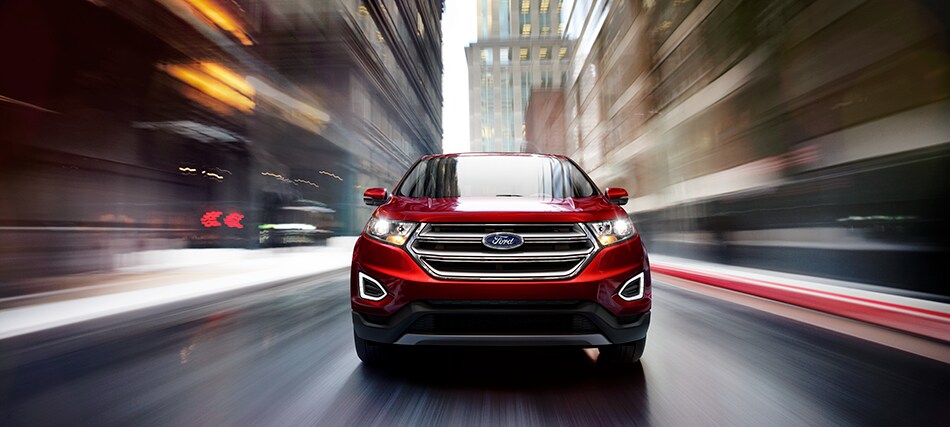 Decide Between the 2018 Ford Edge and 2018 Honda CR-V in Riverside, CA
Here at Fritts Ford, the 2018 Ford Edge makes a name for itself through a brilliant combination of cabin utility, advanced tech, EcoBoost engine power and a comfortable design that both you and your family will appreciate. But how do these highlights compare to what the 2018 Honda CR-V, a competing SUV, does well? We consider this question with a thorough look at both models, comparing standard features, inches of space and power generated under the hood to arrive at a conclusion for your daily driver research.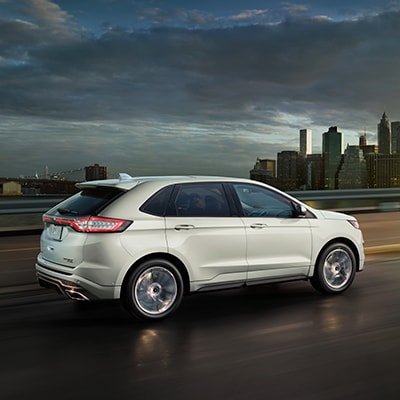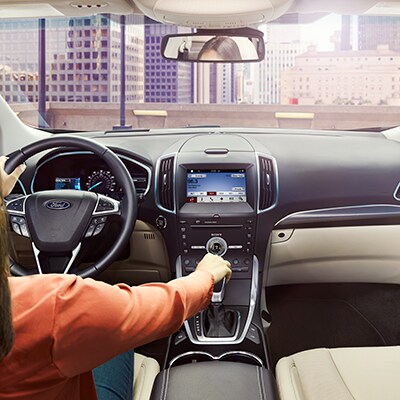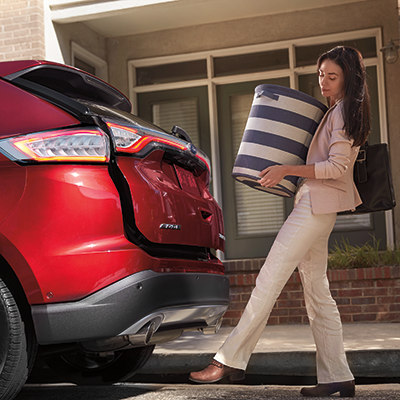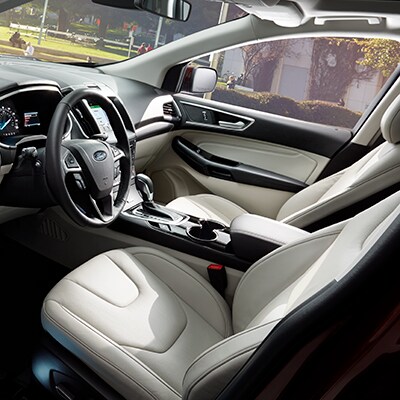 2018 Edge vs. 2018 Honda CR-V - Performance
The 2018 Ford Edge features three powerful engines, all overpowering what the 2018 Honda CR-V can offer from a competitive standpoint on the open road. The performance advantages for this new Ford midsize crossover are as follows:
Max trailering capacity: 2,000 pounds vs. 1,500 pounds
Maximum horsepower: 315 horsepower (Sport engine) vs. 190 horsepower
Maximum torque: 350 pound-feet (Sport engine) vs. 179 pound-feet
Standard horsepower: 245 horsepower (turbocharged EcoBoost engine) vs. 184 horsepower
Standard torque: 275 pound-feet (turbocharged EcoBoost engine) vs. 180 pound-feet
2018 Edge vs. 2018 Honda CR-V - Features
The 2018 Ford Edge comes with a range of features that cover your advanced travel needs, from adjustments in the driver's seat to syncing your mobile device to a touchscreen interface. The following standard amenities won't be found in the base 2018 Honda CR-V model:
Hands-free, wireless communication with voice-activated command
CD player
Driver's seat with lumbar functions
Keyless start
2018 Ford Edge vs. 2018 Honda CR-V - Comfort
As a spacious midsize crossover, the 2018 Ford Edge accommodates both front seat passengers and back row guests thoughtfully so that comfort will always be a regular expectation for your trip. This new Ford model features extra room in the following areas:
113.9 cubic feet vs. 105.9 cubic feet total passenger volume
42.6 inches vs. 41.3 inches front leg space
60.3 inches vs. 57.9 inches front shoulder space
60.5 inches vs. 55.6 inches rear shoulder space
57.5 inches vs. 49.5 inches rear hip room
Comfort, Capability and Care - The 2018 Ford Edge Story
With these advantages in mind, the 2018 Ford Edge is our choice for the compelling crossover option over the 2018 Honda CR-V here in Riverside. Schedule your test drive today and contact our team to learn more about this new Ford model's unique characteristics and features.