The All-New

2020 Ford Explorer in Riverside, CA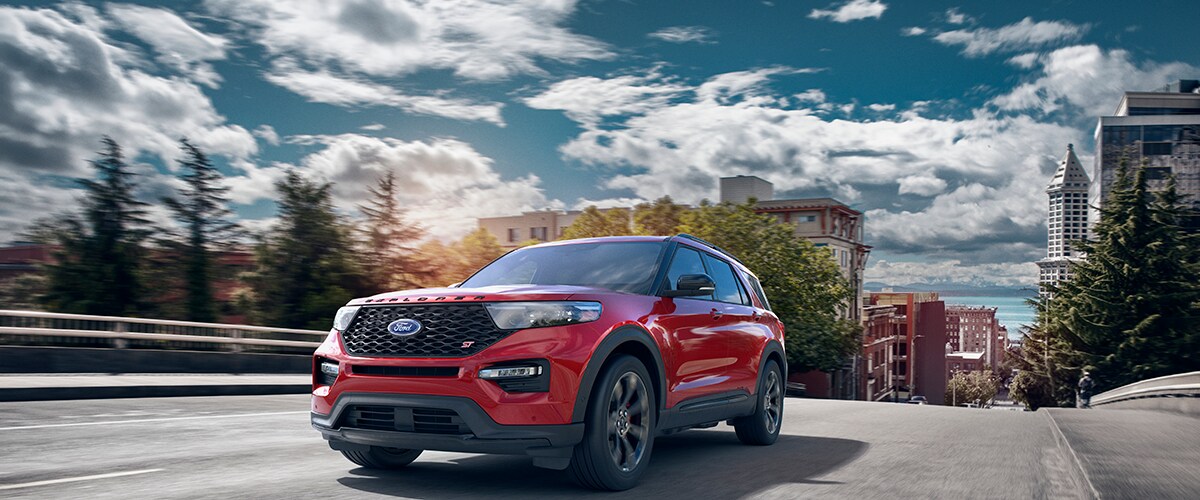 Adventures in the Inland Empire and Beyond

The 2020 Ford Explorer delivers the exceptional Ford quality and power that you expect with a stylish new look and technology. With an aggressive road stance, new lines on the exterior, incredible creature comforts inside, and tech built for your safety and enjoyment, you deserve to drive the new Ford Explorer. Even the grille is new on this SUV! This is a ride you will enjoy. Test drive the incredible 2020 Ford Explorer in Riverside at Fritts Ford!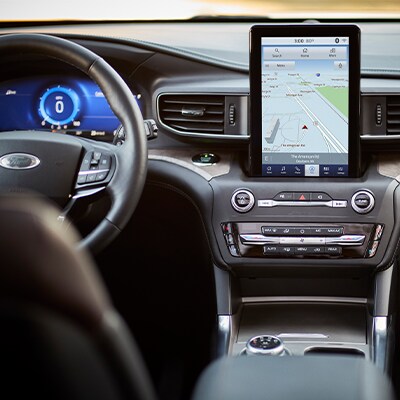 Ford Explorer Technology Built for Convenience and Comfort
A dash isn't just a dash. The 2020 Ford Explorer comes equipped with a 12.3-inch fully customizable display cluster standard on the Platinum trim package. The information you see can be configured to your preferences. This is just one more way the Ford Explorer is the ideal choice in SUVs today. Details were not overlooked. The instrument panels all have enhanced colors and the fine craftsmanship makes the touch and look of each feature amazing.

Beyond the dash, the interior of the 2020 Explorer is filled with creature comforts. Temperatures can be controlled automatically with a tri-zone feature that comes standard. For entry and exiting ease, check out the E-Z Entry 2nd-row captain's chairs.
Driven By Tech


In an increasingly crowded and stressful world, we can all use more confidence on the road. Introducing available features to help keep you covered, from the driveway to the highway. Whether you live in Riverside, CA or nearby, Fritts Ford has the selection of Explorers you want.
Auto High-Beam Headlights
It comes as no surprise that street and highway lighting throughout the Inland Empire is less than perfect. With Ford's auto high-beam headlights, your new Explorer can automatically detect low lighting situations on the road and activate your high beams. "But what about oncoming traffic?" We have you covered. Sensors can detect oncoming headlights and automatically dim.
Rear View Camera

Backing up cams are nothing new and your new 2020 Explorer comes equipped. What makes ours great is that it includes a washer to keep the lens clean! Don't worry about that road gunk, desert dust, or river water!
Lane Keeping System

The safety of you and your passengers is Ford's top priority. With the Lane Keeping System you can stay safe during those moments of brief distraction. Sensors in the vehicle constantly monitor your position between lane lines and can alert you if you begin to drift out. The dashboard indicator can even remind you to take a break after a few near-departures from your lane. From the 91 and 60 freeways to the 5's of the coast, we want you coming home in one piece.
Intelligent Adaptive Cruise Control

Ford has taken cruise control to new frontiers with Adaptive Cruise Control with built-in Stop-and-Go help! Imagine a cruise control system that can automatically detect when traffic has slowed down in front of you. Better yet, it knows when traffic is moving again and can return you to your previous speed. This is what we need in Riverside!
Automatic Emergency Braking

Let's reduce those rearend collisions on the 215! Automatic Emergency Braking is available on the 2020 Ford Explorer and can warn you if a car or pedestrian suddenly appears in front of you. If you miss the notification, the system can even apply the brakes when you fail to do so.
Blind Spot Information System (BLIS®)

For those moments you don't see a vehicle in your blindspot, the Explorer offers Ford's Bling Spot Information System (BLIS®) with Cross-Traffic Alert. This incredible piece of automotive technology can alert you to hard-to-see vehicles as well as traffic that may be coming in front or behind you when proceeding out of a driveway.
Reverse Brake Assist

Take stress out of using R on the gear shift. Sensors on the back of your Explorer can detect stationary objects and things in motion. Like the Automatic Emergency Braking, the system will engage your brakes if you can't do it in time.
* All driver-assist features do not replace the driver's attention, judgment, and need to control the vehicle. They are supplemental.

Towing Power from Riverside to Anywhere

When you own the new 2020 Ford Explorer, your vehicle won't limit your adventure. A Class III Trailer Tow Package means you can haul up to 5,000 pounds! So whether you're headed to Lake Matthews or Lake Michigan, the Explorer will get you there in comfort and bring along the toys want to enjoy.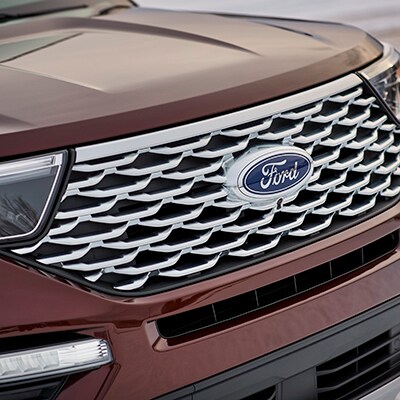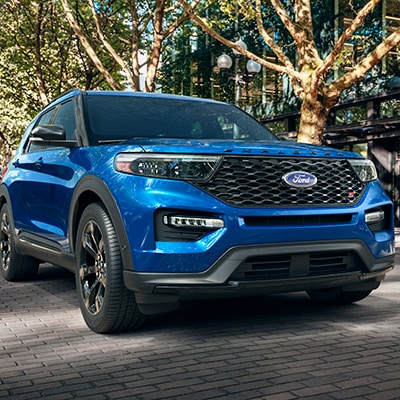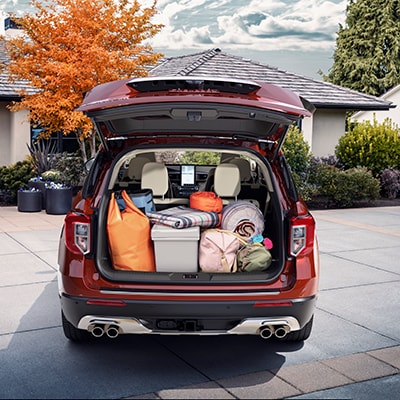 Horsepower Meets Hybrid

If you are looking for the comfort, style, and strength of the Explorer but want to be less friendly with gas stations, drive the new 2020 Explorer Hybrid.
Still want to tow up to 5,000 lbs? No problem. The Class III Trailer Tow Package is available on the hybrid model.
Still want up to 87 cubic feet of cargo space? No problem. Not a single cubic foot is sacrificed.
Still want all of the safety and comfort technology? No problem. You and your passengers will stay safe and enjoy the hybrid ride.
Visit Fritts Ford in Riverside, CA today and find the new 2020 Ford Explorer. This is the SUV you have always wanted.
Hours
Monday

9:00 AM - 7:00 PM

Tuesday

9:00 AM - 7:00 PM

Wednesday

9:00 AM - 7:00 PM

Thursday

9:00 AM - 7:00 PM

Friday

9:00 AM - 7:00 PM

Saturday

9:00 AM - 7:00 PM

Sunday

10:00 AM - 7:00 PM